Painting with a Purpose
"I can't even draw a stick figure!" It's a common phrase that Joanna Ledingham hears from first-timers. But by the look of the art on the canvases, you wouldn't believe anyone in the room was artistically challenged. Ledingham, an artist and teacher at Painting with a Twist, is one of two instructors who helped the class depict beautiful, black birds on a red sunset last Thursday night, November 10.
Twenty ladies gathered, paintbrushes in one hand and wine glasses in the other, to "Paint with a Purpose."   They raised
over $575 for the local Ronald McDonald House.  But fundraising is nothing n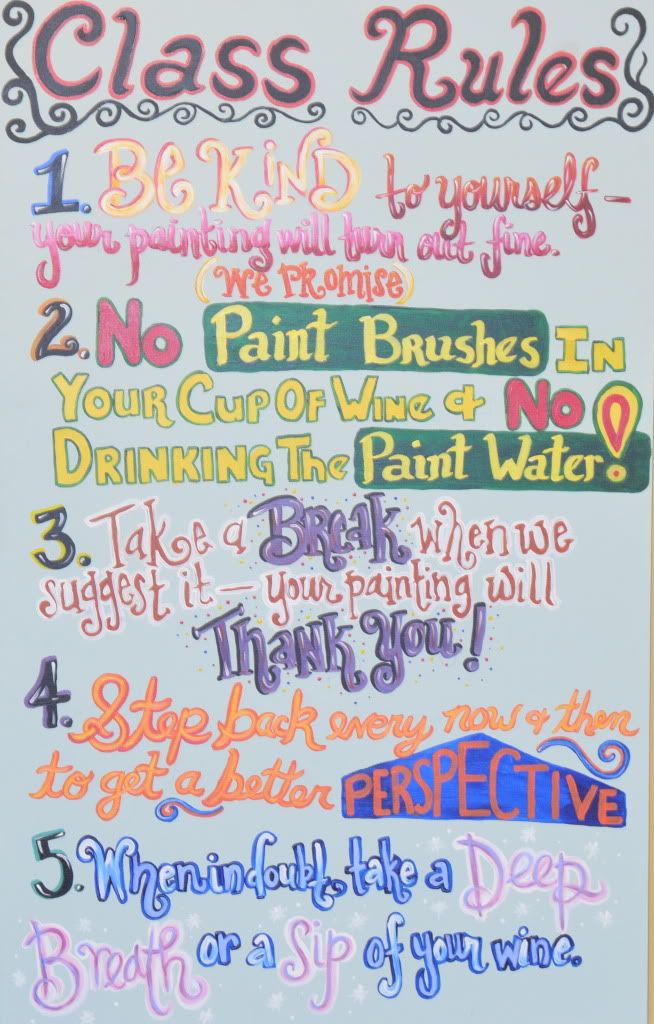 ew for Painting with a Twist. Each month owner Leslie Gay teams up with a local charity to raise money to help the community.
"People are always amazed with how well their paintings turn out," says Ledingham.  Classes are held Tuesday through Sunday every week, and they paint a wide variety of different scenes from beaches to cityscapes and flowers to wine glasses.  There truly is something for everyone.
The class oozes with excitement, and it's easy to see why.  The two class instructors,  Lisa Ferrante and Ledingham, playfully banter back and forth to help keep the class lighthearted despite the intense amount of concentration that almost all the artists-for-an-evening have.  Ferrante instructs them about different stroke patterns and techniques in a way that makes it easy for even a novice to understand.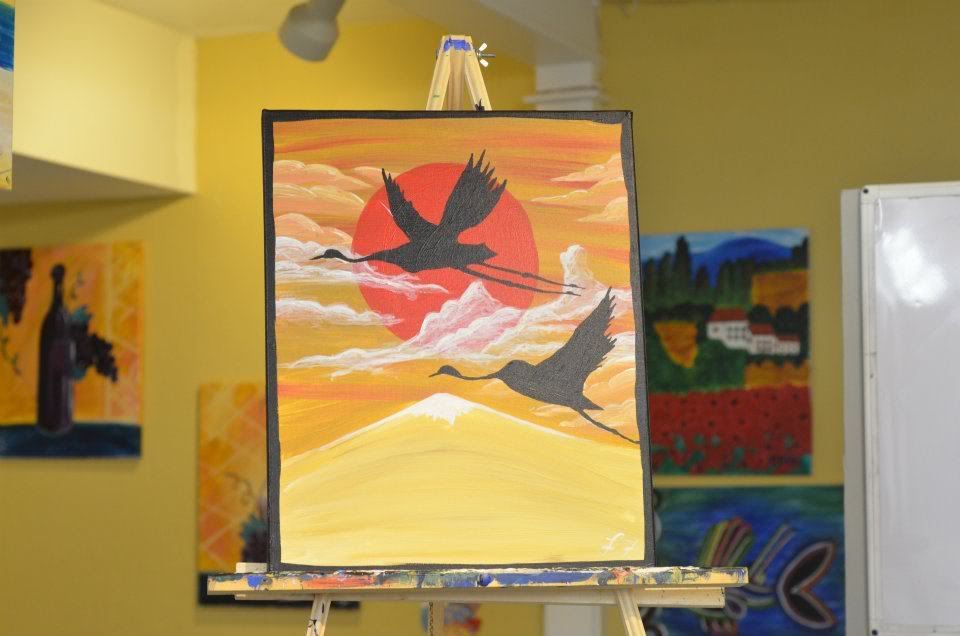 Looking around the room, you see art covering the walls that was painted by the Painting with a Twist staff or local St. Pete guest artists.  The paintings give the room a bright and energetic feel.  In the front of the room you find a list of "class rules", but this is not your typical Kindergarten-class set of rules.  These instruct students to keep paint brushes out of wine glasses and "when in doubt, take a deep breath or take a sip of your wine."

If you enjoy spending an evening with good friends and a crisp chardonnay or an oaky Pinot noir, you should round up a group and make it out for an experience you won't soon forget at Painting with a Twist.
View photos from this event here.